San Antonio Pets Alive!'s Headin' Home Program transports dogs to rescue partners in other states where there is available space. Specifically, the lives saved belong to dogs whose lives were once at-risk of being killed at the city of San Antonio city shelter. Rather than these dogs taking their last breath here, they are given new hope, a new life, and a new family.
As you know, the situation for animals in Texas has reached a critical point. We are determined, now more than ever, to rescue and provide safe options for the growing number of homeless pets in our state. San Antonio Pets Alive! has expanded its fleet, including a sprinter van (holds 35-40 crates), a donated bus (holds 90 crates), and a smaller van (holds 25 crates), all ready to embark on life-saving rescue missions across Texas and beyond. Our goal to send at-risk dogs and puppies to shelters in the Pacific Northwest, Mid-Atlantic, Northeast, Wisconsin, and even Canada. By partnering with receiving animal rescue organizations, we ensure these deserving pups find the loving families they deserve and get a fresh start in life.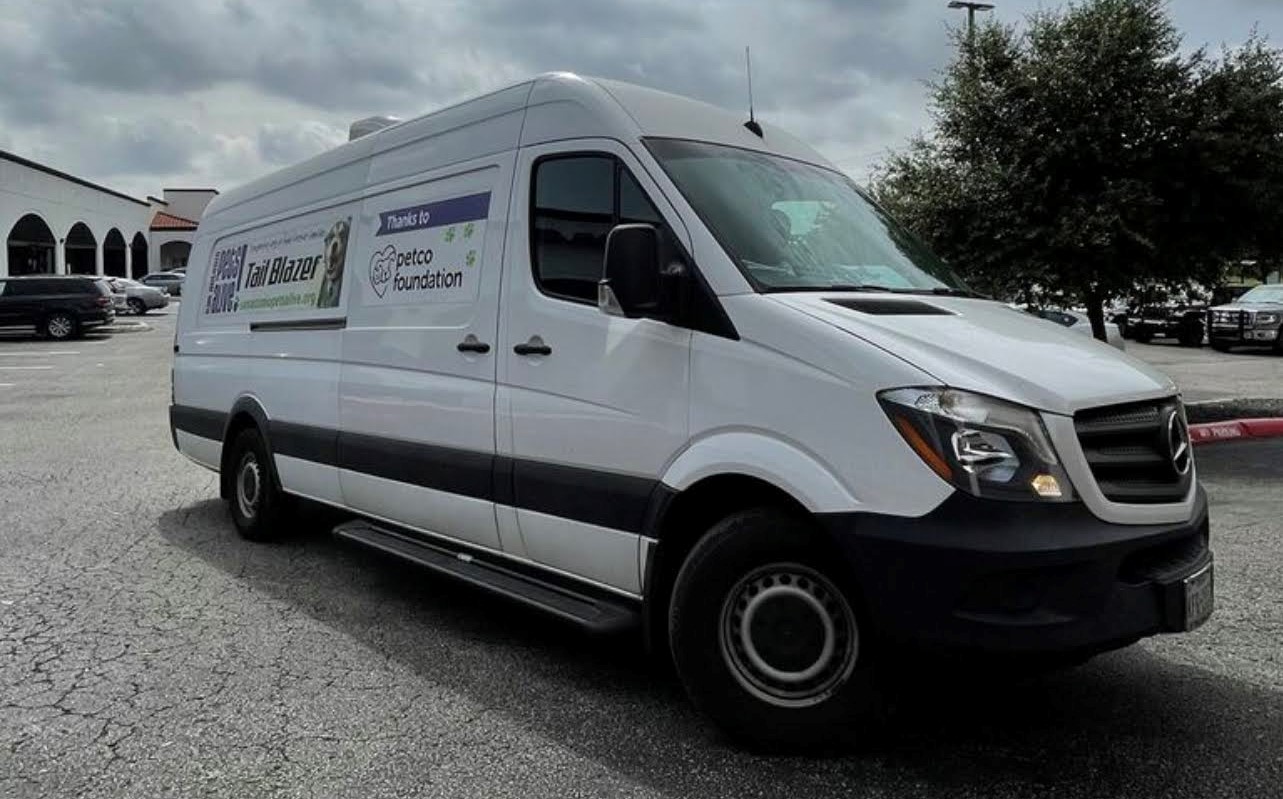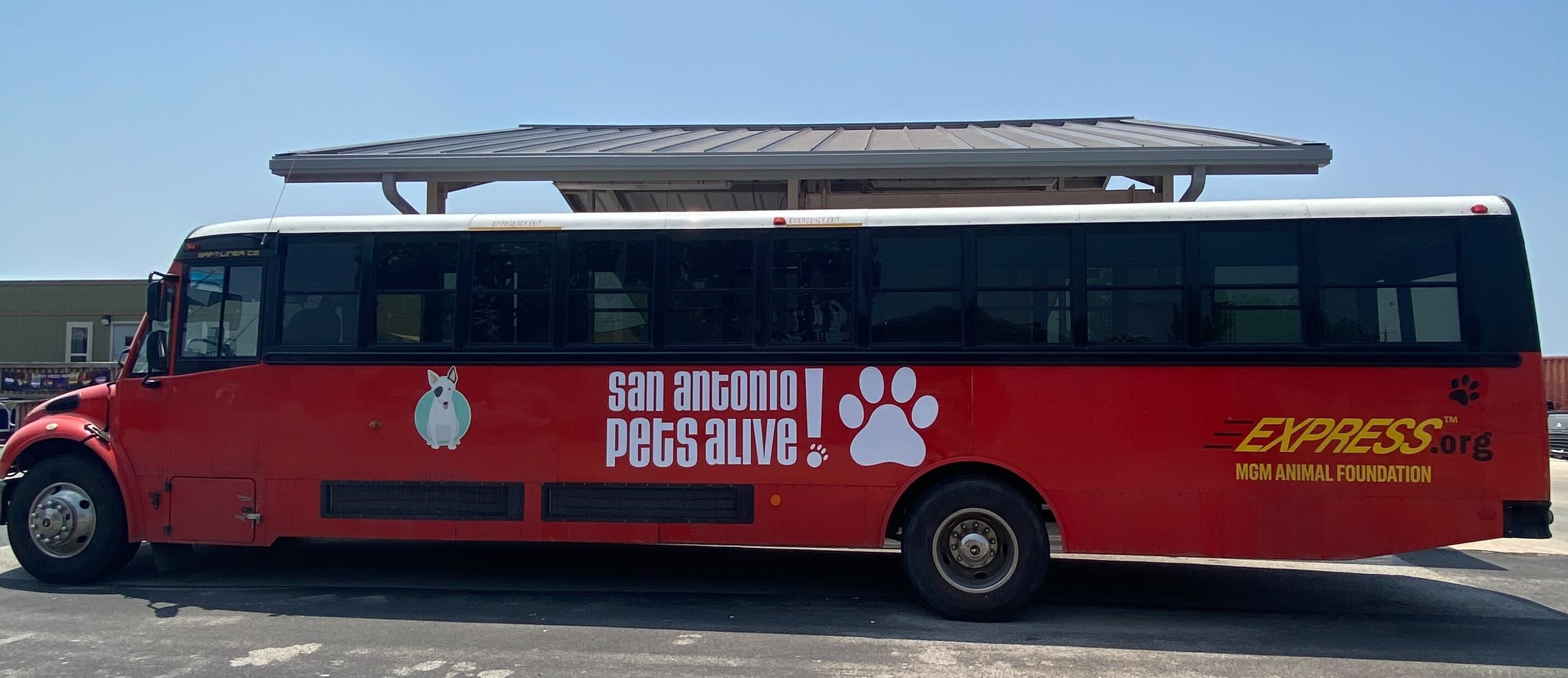 ---
HAPPY TAILS
Success stories of Headin' Home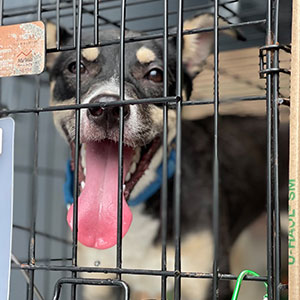 Ollie | before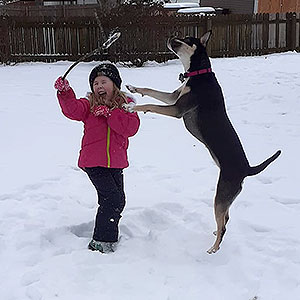 Ollie | after
Melinda, now known as Ollie was transported to Wisconsin as part of our Headin' Home transport program in July 2021. We are happy to share that Ollie is now enjoying her forever home in Wisconsin!
Ollie has big shoes to fill as her new family had recently lost their 12-year-old dog. They struggled whether or not to adopt again so soon. The moment they saw Ollie on the adoption center website they knew they had to meet her! Ollie's new family is overjoyed with their new addition to the family, and as you can see Ollie is incredibly happy in her new home!
---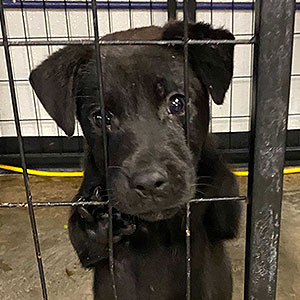 Suzy | before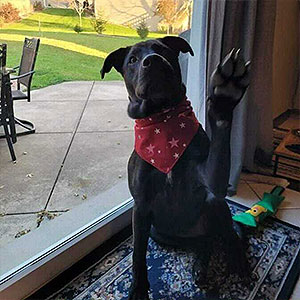 Suzy | after
Suzy was found abandoned outside of our Medical Care Center building. She was tiny, barely old enough to walk, and she was in extreme pain. She had a large oil burn on her back and would constantly scream because of how much pain she was in. Our medical staff tended to her wound and provided her with comfort and love.
Suzy went to a foster home and was pre-adopted by a family here in San Antonio. Suzy was not the right fit for this family, and Suzy went back to her original foster. In October, Suzy was transported up north to Wisconsin as part of our Headin' Home Transport Program.
We are happy to report that Suzy has been adopted up North to a wonderful family! It has been a long journey for Suzy, and she is loving her new family and is right at home. As you can see, she and her brother bonded instantly and are already best buds.
---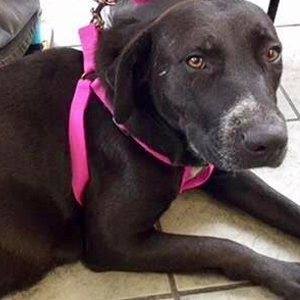 ZOE | before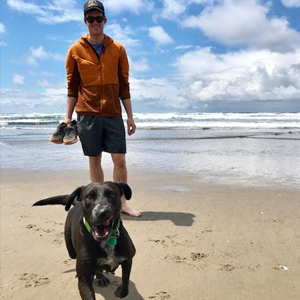 ZOE | after
Sweet Zoe came into the city shelter and sadly found herself on the euthanasia list. SAPA saved Zoe and although she was quiet and unsure at first, it didn't take long for her to warm up and start wagging her tail- and we saw that sweet personality come out! Zoe was selected for our transport program, she enjoyed her time in her temporary foster home, and then she was off to her new future in Portland, OR. She was adopted to a wonderful home, and is enjoying her first summer in the Pacific Northwest!
---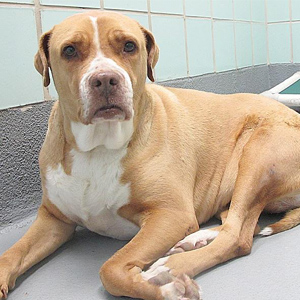 HEIDI | before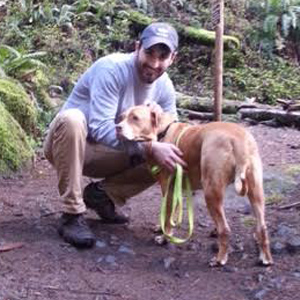 HEIDI | after
Heidi was a quiet girl when she came into the shelter. She would curl up on her bed to try to make herself look small. Hundreds of people must have walked by her kennel, without noticing her and sadly she ended up on the euthanasia list. She was rescued by SAPA and was found to be heartworm positive. She was treated by SAPA for her heartworms, and then she was ready for her forever home up north! Heidi was adopted to an amazing family that loves to take her out hiking, and she had a blast on the beach! She snores when she naps and is the best snuggler!

---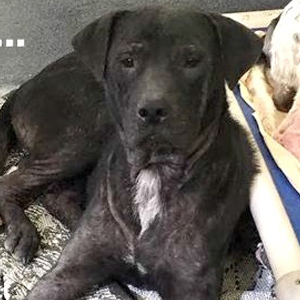 TOBY | before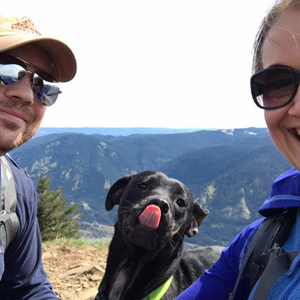 TOBY | after
Toby was brought into the city shelter in extremely rough condition. He was emaciated,had a severe skin infection, and was missing quite a bit of fur. It was clear that he had been neglected and left to fend for himself on the streets for a long time. Toby landed on the euthanasia list at the city shelter and the his future looked bleak. SAPA looked past his sad appearance, and quickly noticed how sweet Toby was, despite not receiving much love or care in his past. Toby was brought into our SAPA Transport program and was sent to a temporary foster home, where he relaxed and felt truly loved for the first time. A couple of weeks later, Toby jumped on the transport trailer and headed to his forever home in Portland, Oregon. Now Toby looks like a completely different dog! His coat is healthy and soft, and he has truly struck the jackpot with his new parents that adore him! He regularly goes hiking, admiring the amazing views of the Pacific Northwest.
---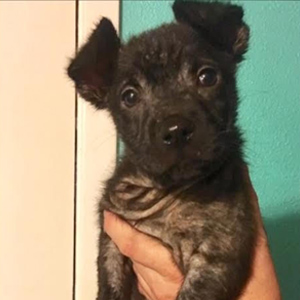 OZZY | before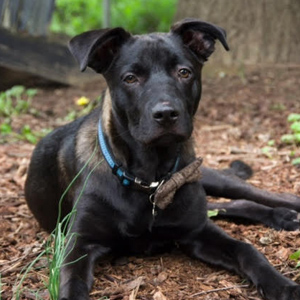 OZZY | after
Ozzy was a tiny 5 pound puppy that was found on the side of a busy road prior to coming into the city shelter. He had a severe case of sarcoptic mange, and a severe skin infection. Because of his contagious skin condition, little Ozzy was put on the euthanasia list. SAPA quickly rescued him and sent him to a foster home that specializes in these types of cases. Within a few weeks of care, medicine, and good nutrition- Ozzy's fur was growing back and he was no longer itchy or contagious! He was becoming a bouncy, happy puppy and it was time for him to go on transport to his home up north. Ozzy now "works" from home with his mom, and gets to enjoy multiple walks a day! He enjoys hiking on the weekends, and is growing up to be a smart pup- learning lots of tricks and obedience. He has come along way, and his rough beginning is just a distant memory. A full and happy life is all that is ahead for sweet Ozzy now!