Why Foster?
The number of animals we can save depends entirely on the number of people, who open their hearts and homes to foster them. San Antonio Pets Alive! is a foster-based rescue organization and relies on the community to save thousands of lives each year.
In some cases, a foster home is needed to help a dog or cat transition from the stress of living at the shelter. For some dogs and cats, they will need to stay in a foster home until they are adopted.
Being a pet foster family has rewards beyond the essential value of helping a pet in need find a new home. For some, it is a chance to have an animal companion without a lifetime commitment, or to try new companions for an existing pet. For others, it is the special challenge of helping an animal recover from an illness or injury, the trauma of losing a beloved owner or home, or to decompress.
Whether it's short or long term, we have a foster pet for everyone!
Length of foster care varies based on each animal. Some foster animals may only need your hospitality for a week or two while awaiting transport, and others may require up to three months of care. The length of time can depend on the animal's age, medical issues, and the amount of effort placed into marketing the pet. Most foster animals stay in their foster homes until they are adopted out, so marketing your foster animal is an important factor in length of stay!
Interested in becoming a foster but want to know more?
---
Featured Fosters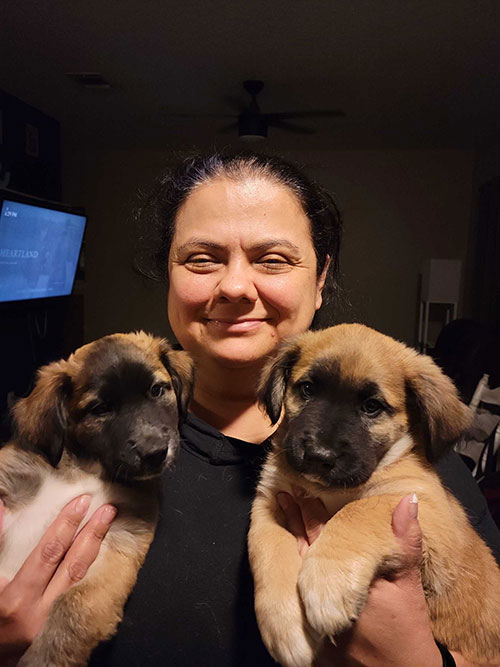 Melissa and David C.
Melissa and David have fostered five momma dogs and their 36 puppies with some mothers giving birth while in their care. They will also take in a single puppy and kitten that need a foster. Melissa and David take excellent care of their fosters and find wonderful loving homes for them. Melissa also serves as a mentor for fosters that foster moms and pups. Since 2018, this dynamic duo has cared for 257 of our dogs, puppies, and kittens!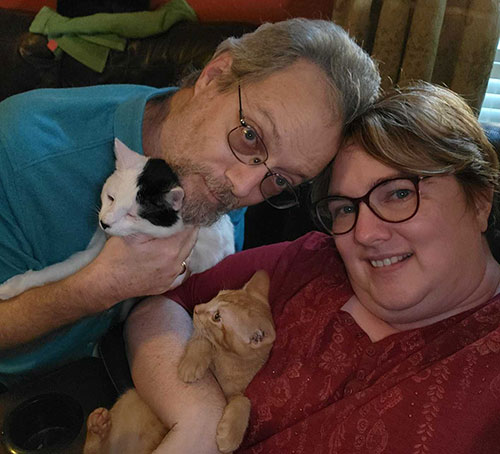 Valri B.
Valri has been fostering for SAPA! for many years. She is patient, takes excellent care of her fosters, and finds them loving families. Every time we ask Valri to foster a kitten that needs an urgent placement, she says, "yes." She also helps other fosters when they need to transfer their kittens. Valri fostered 53 kittens in 2021 and a total of 228 kittens, cats, and dogs since she started fostering in 2018.
---
Gallery of Our Fosters