December 07, 5:00 PM - 9:30 PM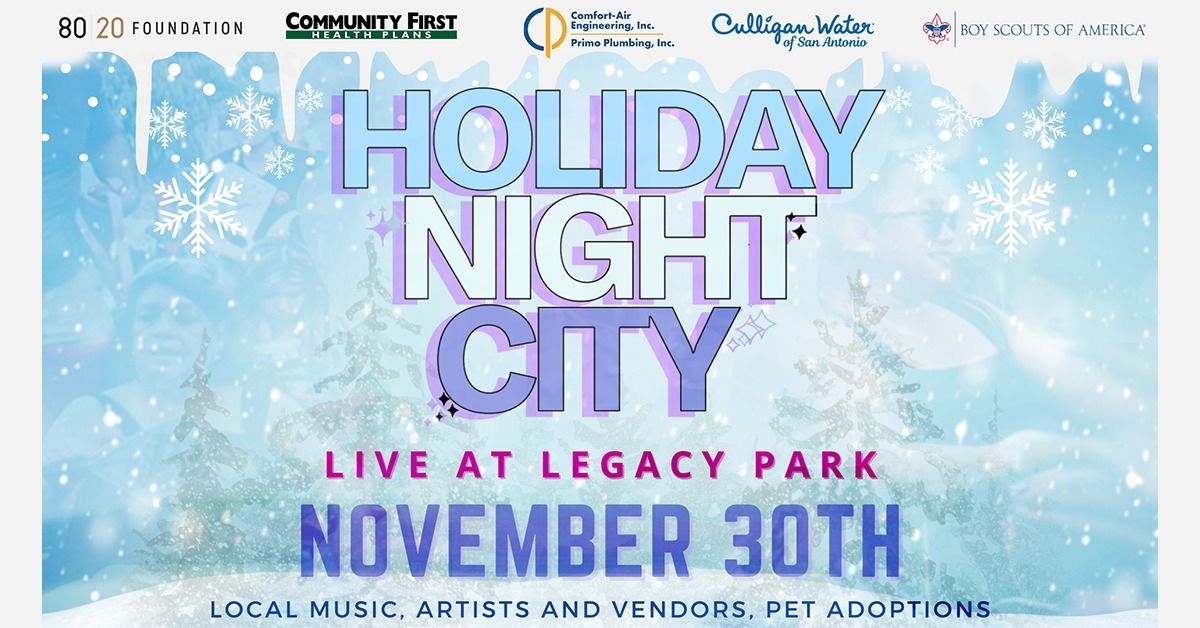 Details
EVENT HAS BEEN POSTPONED TO DECEMBER 7th DUE TO WEATHER PREDICTIONS!
Join us on Thursday, December 7th (previously November 30th) for the official kickoff of Holiday Night City (2023), live at Legacy Park!
⁠
⁠
DJ George Mendoza will be starting the party, spinning some vinyl during our pet friendly Yappy Hour from 5:00pm to 6:30pm followed by live, local music!
⁠
⁠
Mariachi Las Alteñas 6:45pm - 7:15pm
⁠
⁠
@beethovenbigband 7:30pm - 8:20pm
⁠
⁠
@la45musicofficial 8:30pm - 9:30pm
⁠
⁠
Special pet adoptions by our friends at San Antonio Pets Alive will be featured at Legacy Park for this event!
⁠
⁠
Grab some food at Pinkerton's Barbecue, and come support local music, artists, and vendors! Fun for the whole family!
⁠
⁠
Don't miss this special holiday blowout!
⁠
⁠
---