July 01, 12:00 AM - July 30, 11:59 PM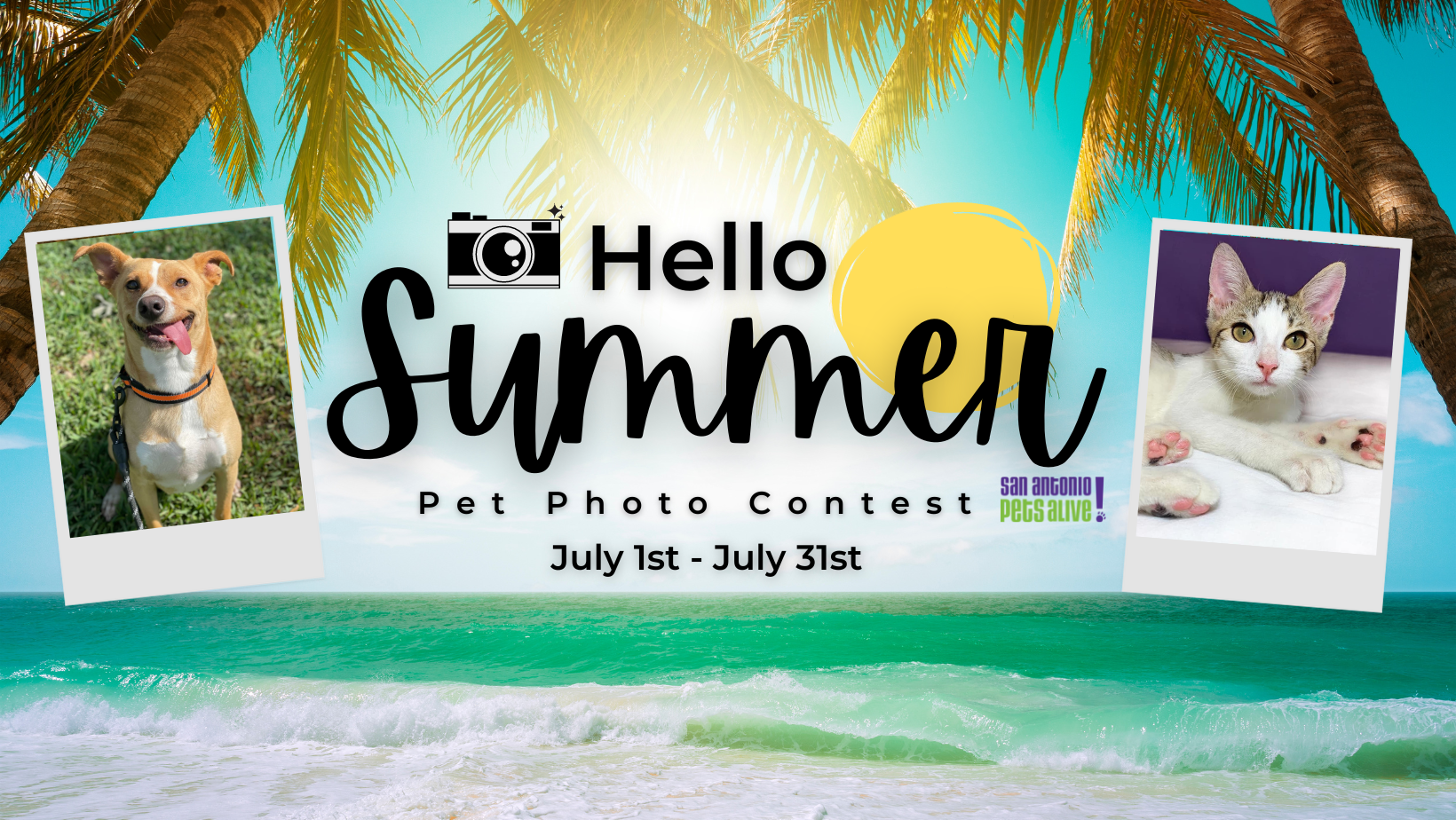 Details
Calling all proud pet parents! We have some exciting news to share!
San Antonio Pets Alive! is hosting an online "Hello Summer Pet Photo Contest"!

It's easy to participate! To enter, upload and submit your favorite photo of your pet ($20 donation), vote for your pet ($1 donation) and have your friends and family vote too! The contest runs July 1 until July 31, 2022. The Grand Prize winner and two runners-up (based on votes) will be our 1st, 2nd, and 3rd prize winners. Click HERE to read the contest rules and enter.
The first-place winner will receive:
-Your pet's face on limited-edition special label Alamo Beer Company beer cans with one of Alamo Beer Company's favorite beer. These cans will be available for sale at Alamo Beer Company.
-100 limited-edition special label Alamo Beer Company beers featuring your pet's face. Winner must be 21 years and older to receive this prize.
-Opportunity to throw the first pitch at a San Antonio Missions game with their winning dog or cat for the upcoming 2023 season
-Ten (10) hi-res professional photos of your pet during a 60-90 minute, one-location photo session by talented photographer Jenae ($200 value)
-$100 gift card to Petco
The second-place winner will receive:
-$75 Petco gift card
-Ten (10) hi-res professional photos of your pet during a 60-90 minute, one-location photo session by talented photographer Jenae ($200 value)
The third-place winner will receive:
-$50 Petco gift card
-Ten (10) hi-res professional photos of your pet during a 60-90 minute, one-location photo session by talented photographer Jenae ($200 value)