October 01, 12:00 PM - October 08, 12:00 PM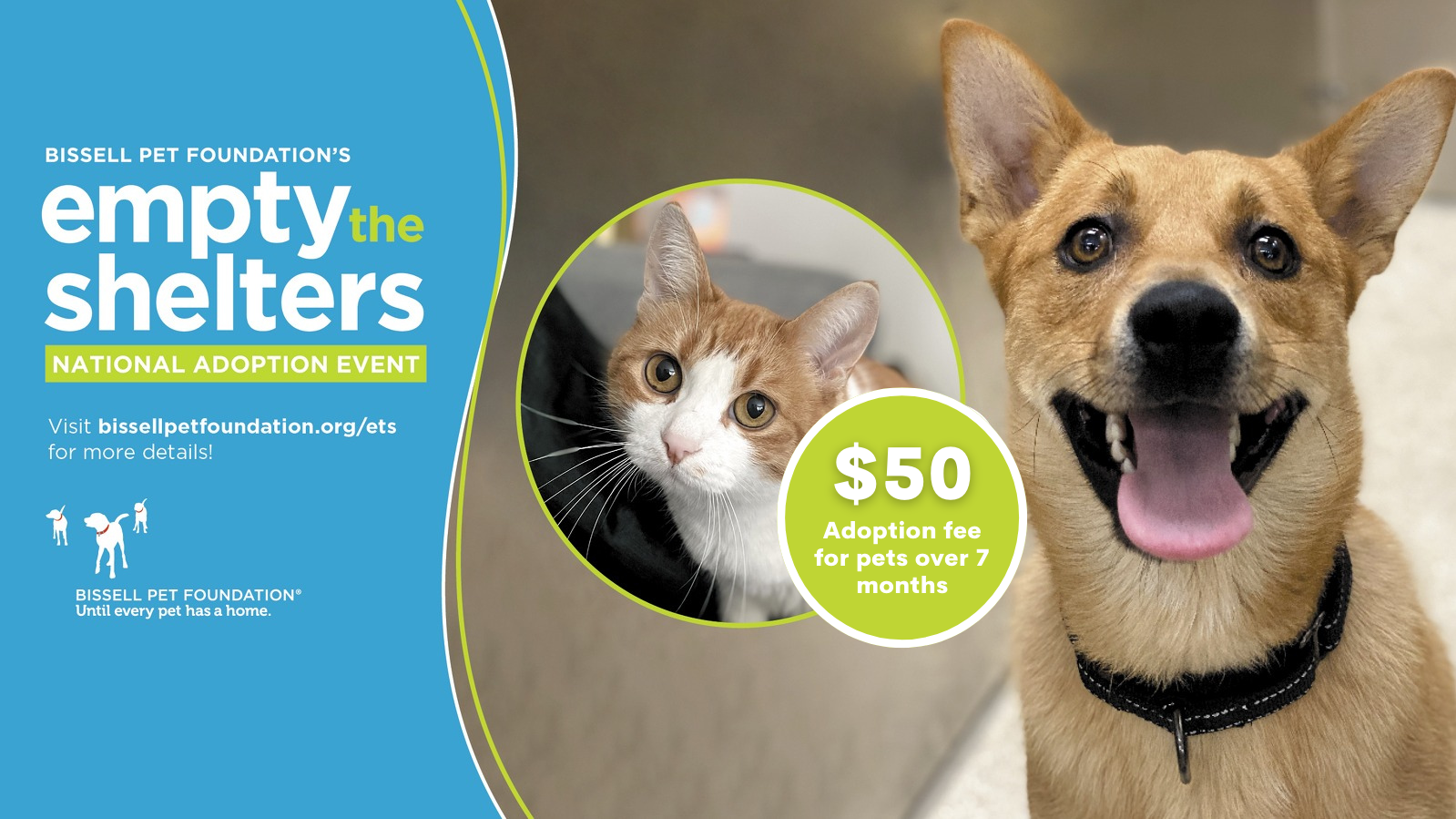 Details
Empty the Shelters is back! Get ready to fall in love with a shelter pet and save a life. BISSELL Pet Foundation is doing their part to take homeless pets from kennels to couches by sponsoring reduced adoption fees at 280+ shelters in 42 states, including San Antonio Pets Alive!.
From October 1-8, adopt a kitten (7 months or older), cat, puppy (7 months or older), or dog for $50! (Excluding our ambassador animals and puppies/kittens under 7 months)
We encourage you to stop by one of SAPA!'s locations or visit our website to find the perfect pet you would like to adopt!
San Antonio Pets Alive! locations include:
-Petco Love Adoption Center 6001 NW Loop 410, Suite 103 San Antonio, Texas 78238
-Medical Care Center 9107 Marbach Road, Suite 109 San Antonio, Texas 78245
-Building One Rescue Center at Animal Care Services 4710 Highway 151 San Antonio, Texas 78227