September 23, 6:00 PM - September 24, 6:00 PM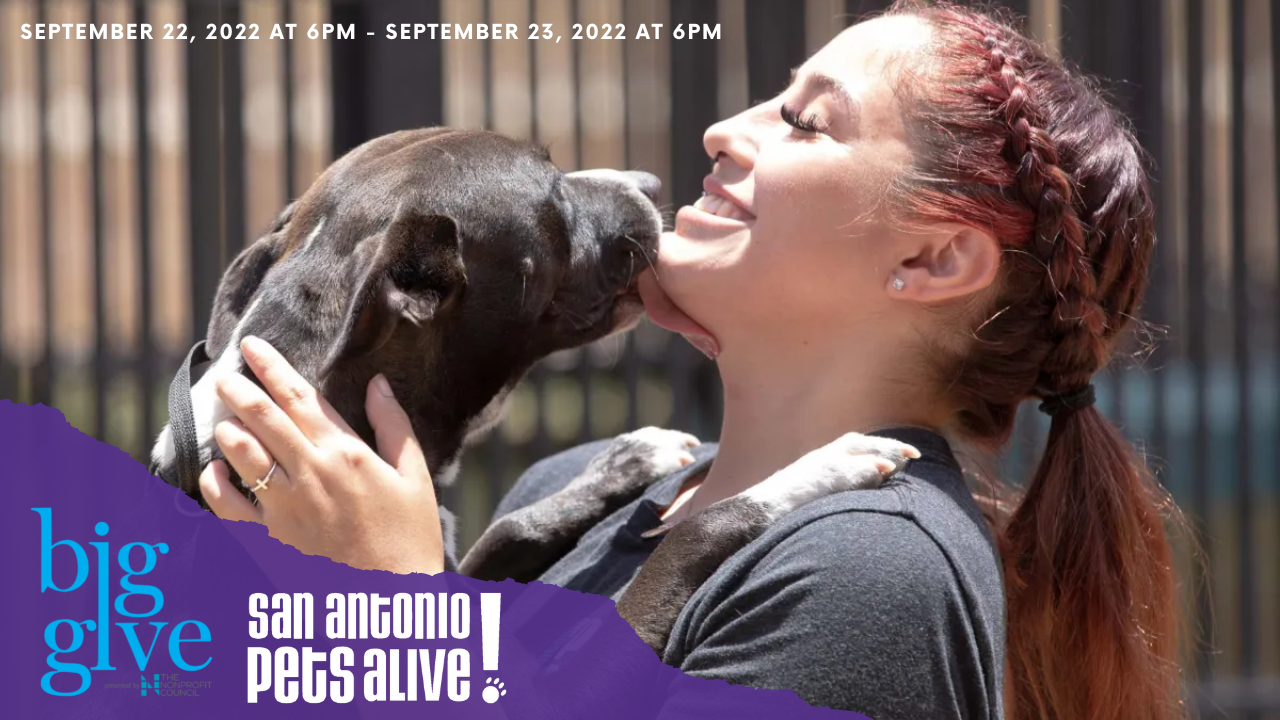 Details
San Antonio Pets Alive!'s largest fundraiser, Big Give, is next week September 22 at 6 PM- September 23 at 6 PM. This year's BIG goal of $110,000 gives tremendous hope to the thousands of precious dogs, cats, puppies, and kittens in our care, along with the ones we have yet to meet. Early giving is now open!
Any gift, big or small, impacts and changes lives! As San Antonio's last chance rescue, it is up to us, and the community members like you, who support this work, (by adopting, fostering, volunteering, or donating) to do all we can for the animals who need us most! Funds from the Big Give will support our animals, programs, and services. Give to San Antonio Pets Alive! | The Big Give (thebiggivesa.org)
Help us fundraise by spreading the word and signing up to be a fundraising champion for San Antonio Pets Alive!. Create your own page, share your SAPA! story, and encourage friends and family to donate to your page. It's easy and makes a BIG impact for our animals!