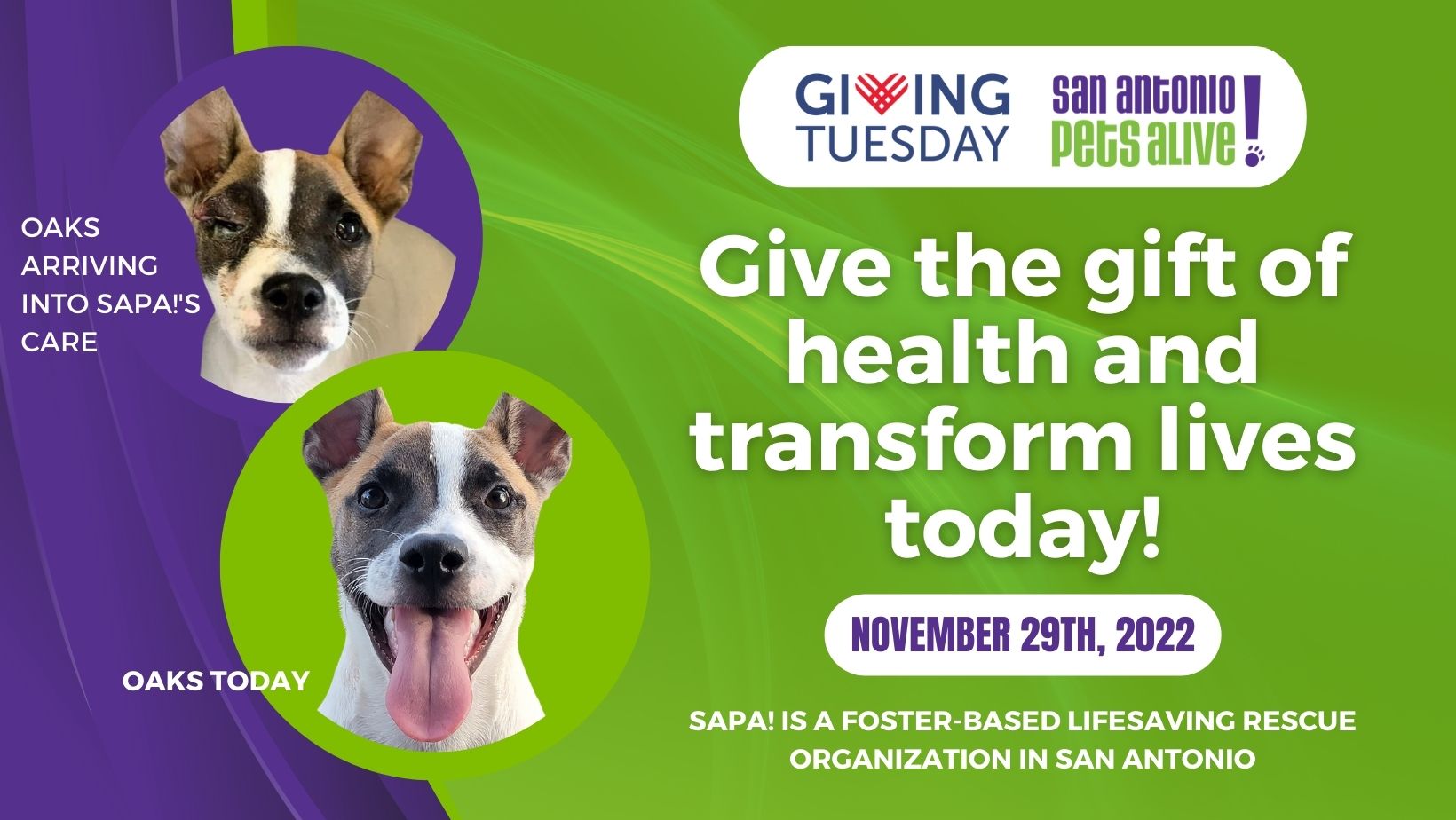 On Giving Tuesday, November 29, compassionate people like yourself, from all around the world are coming together to support the causes they care about most.
When you make a Giving Tuesday gift, you'll directly help animals in need of a second chance - dogs and cats who need help to recover from traumatic injuries, overcome illnesses, and ultimately, find their forever families.
With support from friends like you, kittens like Baloo and dogs like Uno can get the medical care they need, and the love and care they deserve.
Together, we will unleash the power of people coming together for a common goal, transforming animals' lives, and reminding us to help our three and four-legged companions who are in desperate need of kindness and care.
Thank you for being part of the solution and for giving the gift of health and transforming lives!